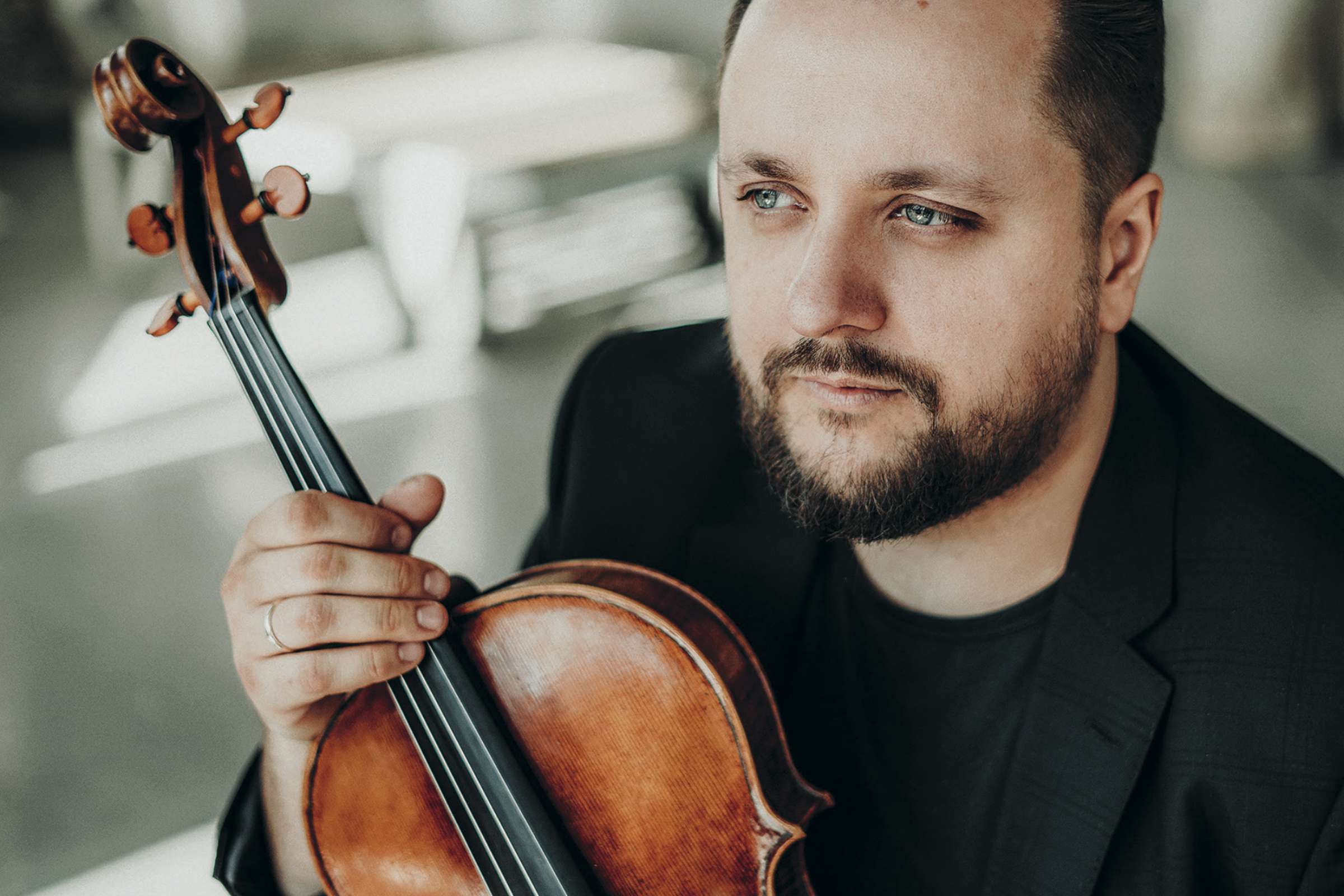 Data publikacji / 2022-10-06
Violist in Meccore String Quartet and owner of Prelude Classics music produc­tion company. Assistant professor at the Chair of Piano and String Chamber Music of the Chopin University of Music, also teaches a viola class in Warsaw's Karol Szymanowski State Music School No. 4. He graduated with honours from the Ignacy Jan Paderewski Academy of Music in Poznań (class of Profs Jadwiga Kaliszewska and Bartosz Bryła). He continued his studies with other members of Meccore String Quartet at Berlin's Universität der Kűnste and the Royal Conservatory of Brussels (class of Artemis Quartett), later at the Chamber Music Faculty of the Reina Sofía School of Music in Madrid.
Bryła has won numerous prizes in violin, viola, and chamber music compe­titions, incl. 1st prize and Special EMCY Award in the International Festival and Viola Competition in Bled, Slovenia (2007), 1st prize and two special awards in the Max Reger International Chamber Music Competition in Sondershausen (2009), 2nd prize, award for the best performance of quartets by Wolfgang Amadeus Mozart and Joseph Haydn as well as obligatory piece by Brett Dean during the Wigmore Hall String Quartet Competition in London (2012).
Bryła has given performances in Poland and abroad at, among others, the Rheingau Musik Festival, in Mecklenburg­-Vorpommern, at the Ludwig van Bee­thoven Easter Festival, Budapest Spring Festival, Heidelberg Frühling, Kissinger Sommer, Festival Radio France Occitanie Montpellier, Bregenzer Festspiele, and in such prestigious concert venues as Warsaw Philharmonic, London's Wigmore Hall, Elbphilharmonie Hamburg, Vienna's Musikverein, Madrid's Auditorio National, Amsterdam's Concertgebouw, New York's Frieck Collection, BOZAR in Brussels, and Pollack Hall in Montreal. He has appeared under such eminent conductors as Hiroaki Masuda, Jacques Mercier, Agnieszka Duczmal, Marek Pijarowski, Hartmut Rohde, Jacek Rogala, Marcin Sompoliński, Tadeusz Wojciechowski, Anna Mróz, Piotr Wijatkowski, and Stefan Malzew.
Bryła has recorded extensively for Polish Radio, Radio France, Bayerischer Rundfunk, Rai3, Radio Poznań, Radio Stephansdom, NDR, SWR, as well as tele­vision broadcasters TVP and ZDF. With Amadeus Chamber Orchestra of Polish Radio he appeared in a biographical film about Henryk Wieniawski. The artist currently plays a viola built by Polish violin­maker Krzysztof Krupa (2020).