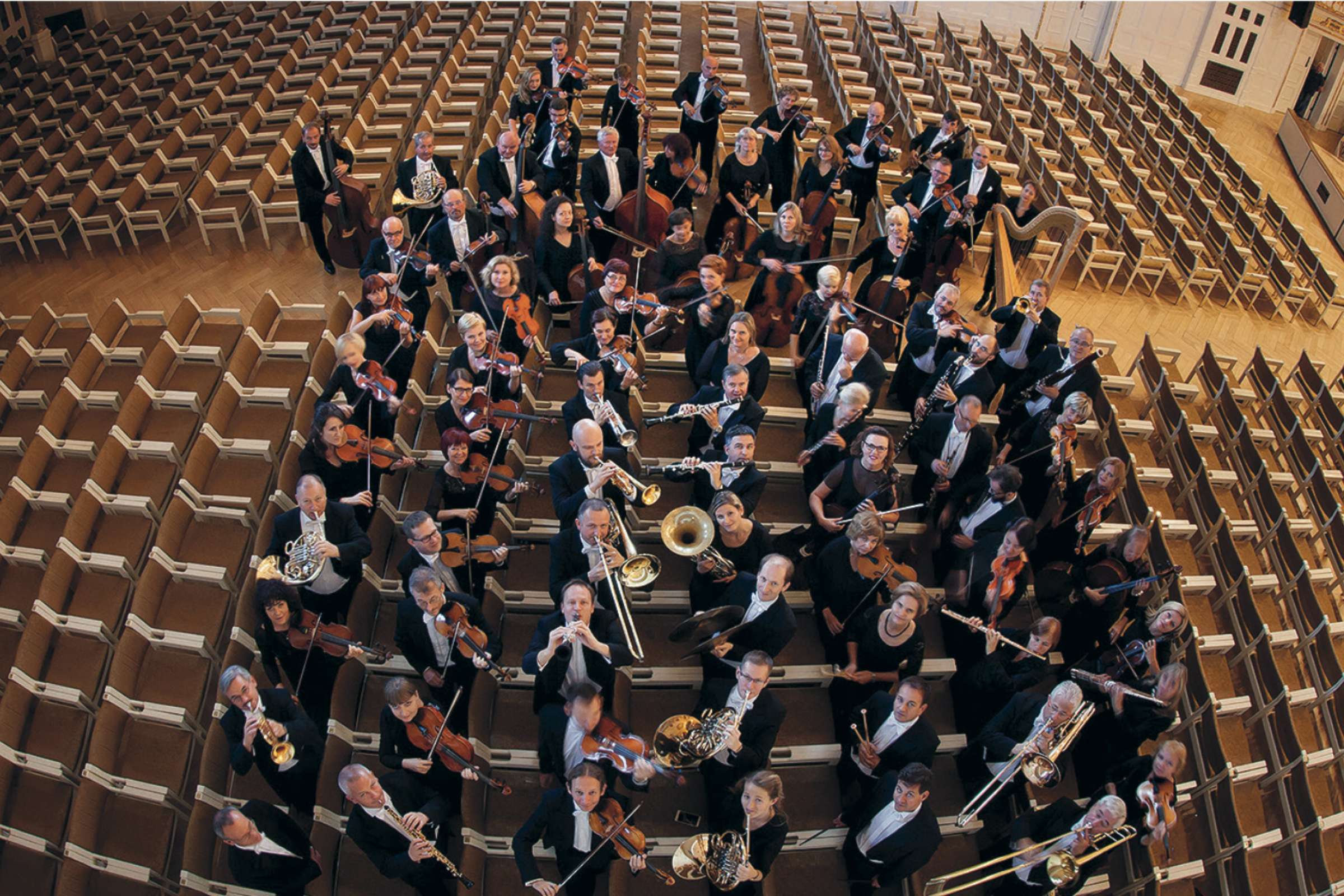 Data publikacji / 2022-10-06
During the opening concert on 10 November 1947, the Poznań Philharmonic Orchestra performed under the baton of its first conductor, Stanisław Wisłocki. He was later succeeded by Jerzy Katlewicz, Robert Satanowski, Witold Krze­mieński, Zdzisław Szostak, Renard Czajkowski, Wojciech Rajski, Wojciech Michniewski, Andrzej Boreyko, Mirosław Jacek Błaszczyk, José Maria Florencio, Grzegorz Nowak, and Marek Pijarowski. Since the 2021/2022 artistic season, Łukasz Borowicz has been the Orchestra's Music Director and Chief Conductor.
The ensemble has performed in almost all European countries. It has taken part in several leading international music festivals, incl. Kissinger Sommer, Bregenzer Frühling, Dresdner Musikfestspiele, Ludwig van Beethoven Easter Festival, or Smetanova Litomyšl.
The Orchestra accompanied participants of the first post­war edition of the Chopin Competition in Warsaw in 1949; since 1952, it has regularly played with the finalists of International Henryk Wieniawski Violin Competitions in Poznań. It is the principal symphonic ensemble of Poznańska Wiosna Muzyczna festival.
The ensemble has performed with such world­famous conductors, as Reinhard Goebel, Christopher Hogwood, Jan Krenz, Zdeněk Mácal, JerzyMaksymiuk, Sir Neville Marriner, Paul McCreesh, Stanisław Skrowaczewski, or Antoni Wit, as well as soloists: Piotr Anderszewski, Piotr Beczała, Rafał Blechacz, Sarah Chang, Ida Haendel, Sumi Jo, Konstanty Andrzej Kulka, Aleksandra Kurzak, Albrecht Mayer, Francesco Meli, Midori, Samuel Ramey, Vadim Repin, Gil Shaham, Maxim Vengerov, Pretty Yende, Christian Zacharias, Thomas Zehetmair, or Nikolaj Znaider.
Poznań Philharmonic Orchestra has made recordings for such labels, as cpo, Dux, Polmusic, Polskie Nagrania, Muza, or Naxos. In 2015, the CD Gwiazdy Światowych Scen Operowych: Ewa Podleś z Orkiestrą Filharmonii Poznańskiej Live (World Opera Stars: Ewa Podleś. Live with the Poznań Philharmonic Orchestra) recorded at a concert conducted by Łukasz Borowicz, was awarded the L'Orphée d'Or prize by the French Académie du Disque Lyrique.
In 2016, Poznań Philharmonic Orchestra, Choir of Podlasie Opera and Philharmonic, and soloists made the world première recording of Quo vadisoratorio by Feliks Nowowiejski, which in 2018 was awarded the International Classical Music Award (ICMA 2018). 2019 saw the release of 2CD album Stanisław Moniuszko, Cantatas Milda/Nijoła, which was the composition's world phonographic premiere. A year later, it made the Editor's Choice list of the best records selected by the prestigious British monthly Gramophone.
Łukasz Borowicz – Music Director, Chief Conductor Marek Pijarowski – Honorary Conductor
Paul McCreesh – First Guest Conductor
Ariel Zuckermann – Conductor­in­Residence