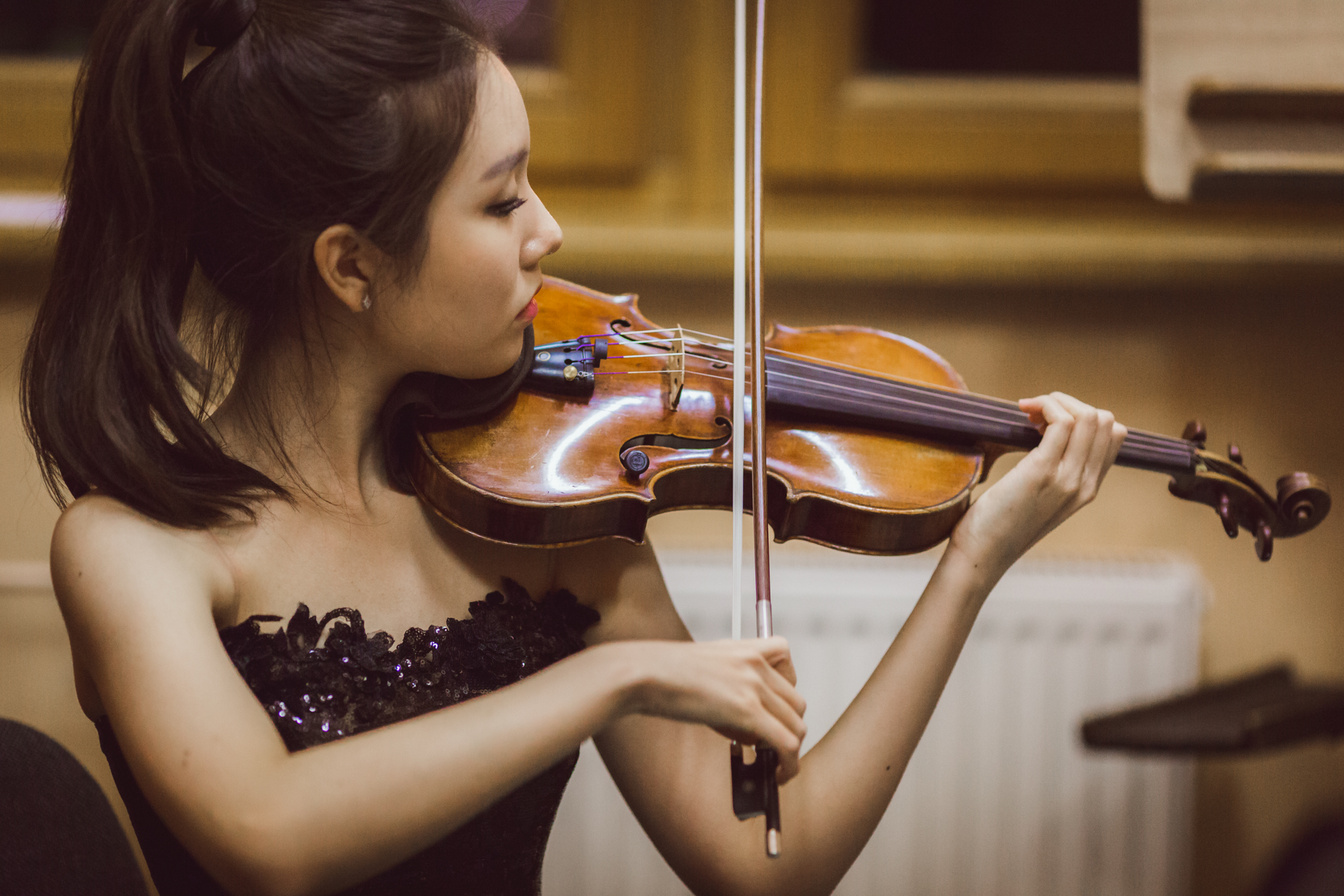 Data publikacji / 2021-03-30
AGE LIMITS
The Competition is open to violin players of all nationalities born between 1991 and 2006.

PRELIMINARY SELECTION
Candidates are qualified for the competition subject to submission of application forms and recordings judged by Preliminary Selection Jury: Augustin Dumay, the Chairman of the Jury of 16th International Henryk Wieniawski Violin Competition; Daniel Stabrawa, the Deputy Chairman of 16th International Henryk Wieniawski Violin Competition and Madeleine Carruzzo.
Candidate qualification principles are specified in separate Preliminary Selection Regulations.

DATES/VENUES
The Competition will be held between 7 and 21 October 2022 in three stages open to the public. All auditions shall take place at Adam Mickiewicz University Auditorium in Poznań, at 1, Wieniawskiego street.

Upon completion of the competition, the following will be held:
21 October 2022 Prize-Winner Gala and Concert in Poznań
23 October 2022 Re-run of Prize-Winner Concert in Warsaw
PRIZES
Cash awards endowed by competition organisers enjoy the status of statutory prizes.
Gross total amount of statutory prize money awarded in the competition is 115,000 Euro.
Winner of the 1st prize receives 50,000 Euro (gross). All cash prizes are subject to 10% tax (withheld by competition organiser). Final distribution of prizes remains competence of the jury.

PIANISTS, VIOLIST AND ORCHESTRAS
Participants are entitled to bring their own pianists to the competition.
The organiser does not reimburse pianists' travel expenses.
The organiser provides accommodation for the pianist, upon submitting such request by a participant to the Competition Office.
The organiser provides free of charge experienced competition pianists to those participants, who make a relevant request in their application form.
In Stage Two (part 2) of the competition, participants shall perform with a chamber orchestra and violist provided by the organizer; in Stage Three – with a symphony orchestra.

ACCOMMODATION, TRAVEL
The organiser does not reimburse travelling expenses to participants and their pianists.
The organiser does not cover any cost related to the presence of persons accompanying competition participants.
The organiser provides competition participants and their pianists with free accommodation (incl. breakfast) at competition hotel located in the centre of Poznań for the duration of their active participation in the event.

INSURANCE AND OTHER DOCUMENTS
Participants and their pianists are obliged to take out insurance on persons and instruments for the duration of the competition.
Should a participant bring a historical instrument (i.e. older than 55 years) to the competition, he/she is obliged to report it to customs authorities upon crossing the Polish border.
Should a participant use a hired instrument of considerable value, he/she should carry a document to certify his/her right to use it.

Full text of Competition Rules and Regulations is published in the DOWNLOAD section.
Competition Office shall be glad to answer questions and enquiries.