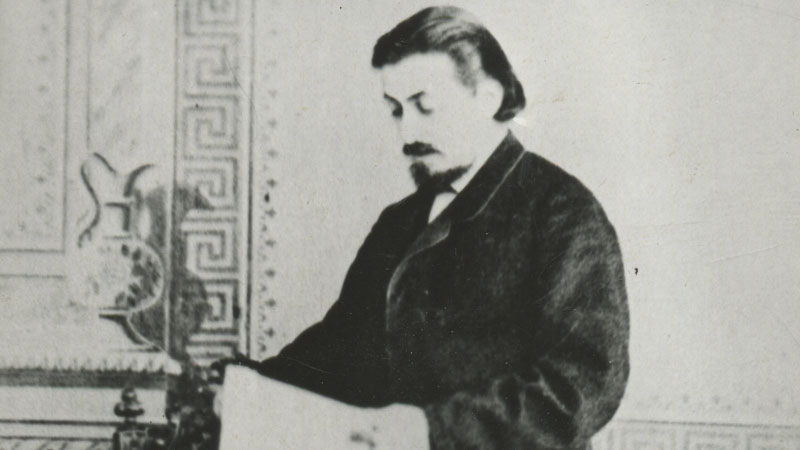 Data publikacji / 2019-10-01
Henryk Wieniawski occupies a special place in the history of world violin music. A genius virtuoso-violinist, he was, above all, considered by contemporary critics and music lovers alike a reincarnation of Niccolò Paganini. A composer, whose works have withstood the test of time, to take a prominent place in world violin literature and in the repertories of most eminent artists. An educator at two outstanding European schools of music. Finally, a fascinating individual of colourful personality.
2021 will see the 16th edition of the oldest violin competition in the world, during which Henryk Wieniawski's music shall resound in Poznań several times. The competition programme includes the following pieces:
Polonaise in D Major, Op. 4
Capriccios, Op. 10 (except no. 1)
Variations on an Original Theme, Op. 15
Scherzo-Tarantelle in G Minor, Op. 16
Legende, Op. 17
Fantasua on Themes from Ch. Gounod's Opera "Faust", Op. 20
Polonaise brillante no. 2 in A Major, Op. 21
Violin Concerto in F-sharp Minor, Op. 14
Violin Concerto in D Minor, Op. 22.