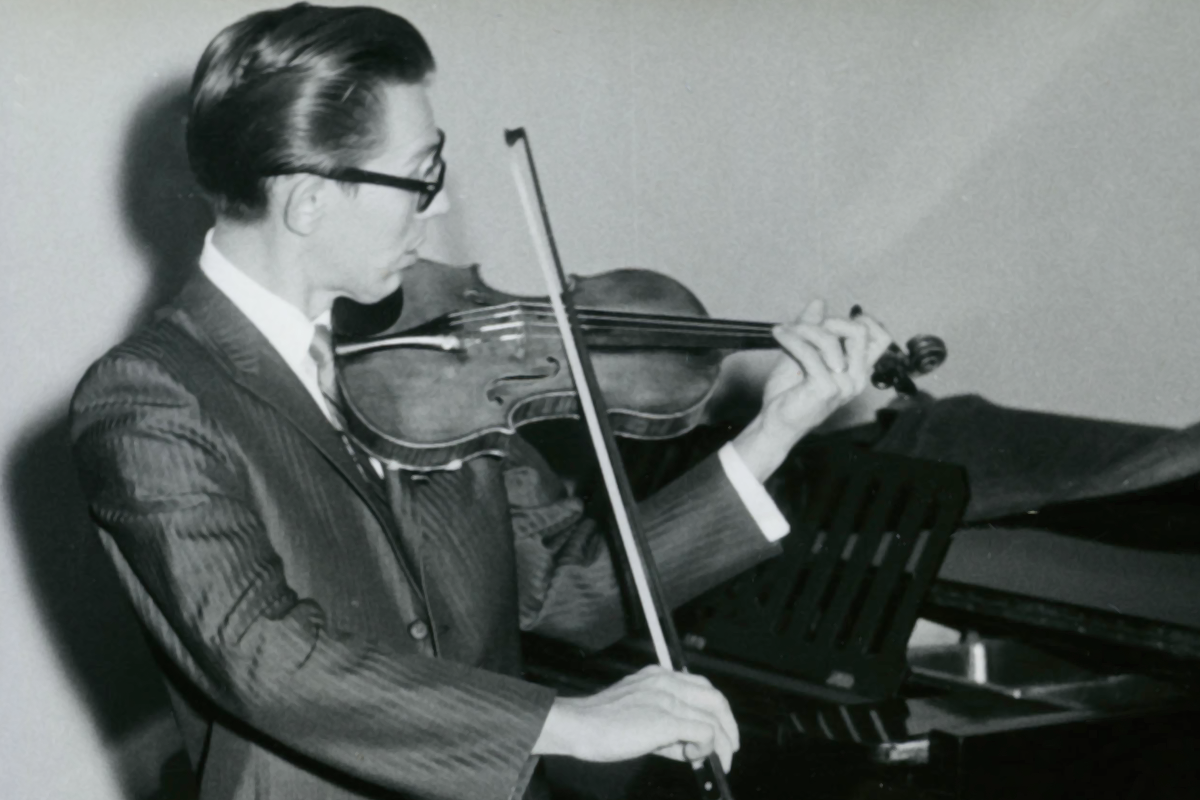 Data publikacji / 2023-01-20
Born Detroit, Michigan on May, 13 1935, Charles Treger was the undisputed winner of the 4th International Henryk Wieniawski Violin Competition in Poznan, Poland (1962).
27-year-old artist managed to reconcile the verdict by members of the jury with this of the audience, whose younger members for the first time (and so far, the last) expressed their delight by carrying their hero from the Adam Mickiewicz University Auditorium on their shoulders. The mature virtuoso (with over 700 appearances under his belt) was already Professor at the Iowa Conservatory, he was pleased as Punch with his success. His joy was perhaps greater than when he performed Wieniawski's Concerto with the orchestra at the age of 11. When he wrote about it in the competition questionnaire, he said that "the Same Charles Treger had for long been familiar with Wieniawski". Interpreters overlooked this case subtlety and from then on, in almost all press reports, the no. 1 hero of the 1962 Competition was referred to by two first names: "Same Charles" (!).
Charles Treger – a student of Simon Goldberg, Ivan Galamian, William Angel and William Kroll – became the first and, to date, the only American to win first prize in the International Henryk Wieniawski Violin Competition in Poland. This win, which came during the Cold War, and prompted a congratulatory telegram from President John F. Kennedy, ignited an international career spanning 50+ years.
Press comments:
"One of our most important violinists" – New York Times
"He was received with such wide acclaim, that the audience wouldn't let him leave the stage" – La Notte
"Dazzling as a display and gripping as an aural experience" – The Times
"His talents are formidably complete. Here is a man capable of anything on his instrument" – Washington D.C. Post
"Mr. Treger stunned the audience with his playing" – New York Times
"It is easy to see why Treger has won a devoted public in places widely separated as New York and Poland" – Chicago Tribune
"The mesmerized audience completely surrendered to the power and charm of the musical genius of Charles Treger" – Gazeta Wyborcza
"A violinist in the super-luxury class" – San Fransisco Chronicle


Fantastic talent, extraordinary personality and knowledge of a wide repertoire, which included over 50 concerts, allowed him to perform with the world's leading orchestras and conductors including Claudio Abbado, Seiji Ozawa and Pierre Boulez. Among his recital achievements are a well-remembered series of three Town Hall concerts entitled, "A Romantic Revival For The Violin" and 3 Carnegie Hall performances in celebration of his 25th anniversary season.
A founding member of the Chamber Music Society of Lincoln Center, Mr. Treger further fulfilled his love of chamber music with pianist Andre Watts as the Treger-Watts duo by touring for 7 years. He has also performed in chamber music and recitals with such artists including Rudolph Serkin, Emanuel Ax, Isaac Stern, Pinchas Zuckerman, Itzhak Perlman, Mstislav Rostropovich and Yehudi Menuhin.
Charles Treger became a visiting professor at the Hartt School of Music in Hartford, CT, in 1972, where he also gave Master Classes. In 1984, he succeeded Ivan Galamian as President and Director of the Meadowmount School of Music in Westport, NY. He was appointed visiting professor at the University of Massachusetts at Amherst, and received an honorary doctorate of fine arts from Lawrence University in Appleton, WI, where he served as a visiting professor for years. Mr. Treger also served on foundations and arts organizations including the National Endowment for the Arts and the Rockefeller Foundation.
In his busy career, he never forgot the importance of the Wieniawski Poznań Prize in helping to establish his career. He returned to Poland for five tours.
His instrument is the beautiful 1723 "Hartmann" Stradivarius. He has recorded for Mercury Desto, Muza, and Colombia First Edition Records.
The violinist passed away on January 12, 2023 at the age of 87.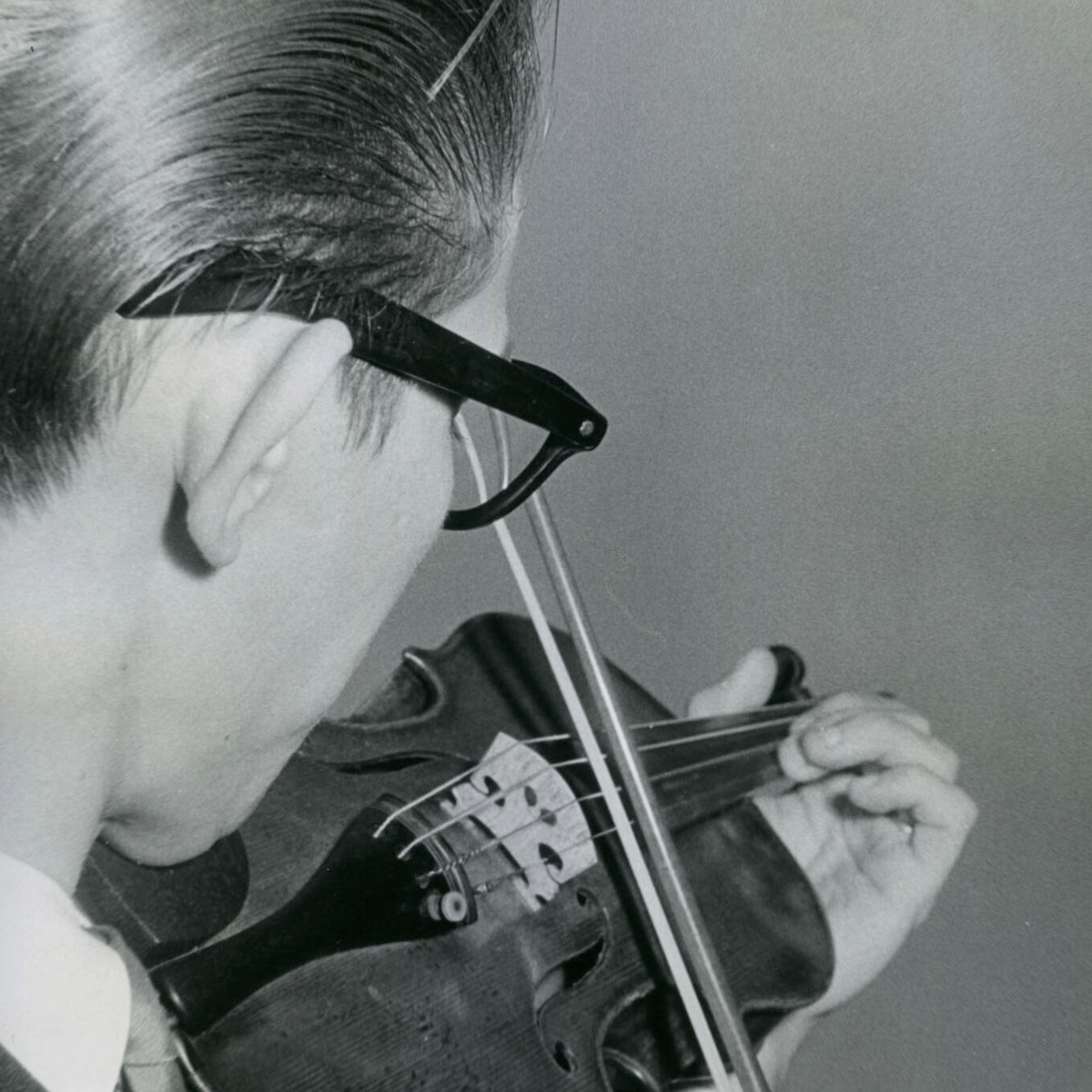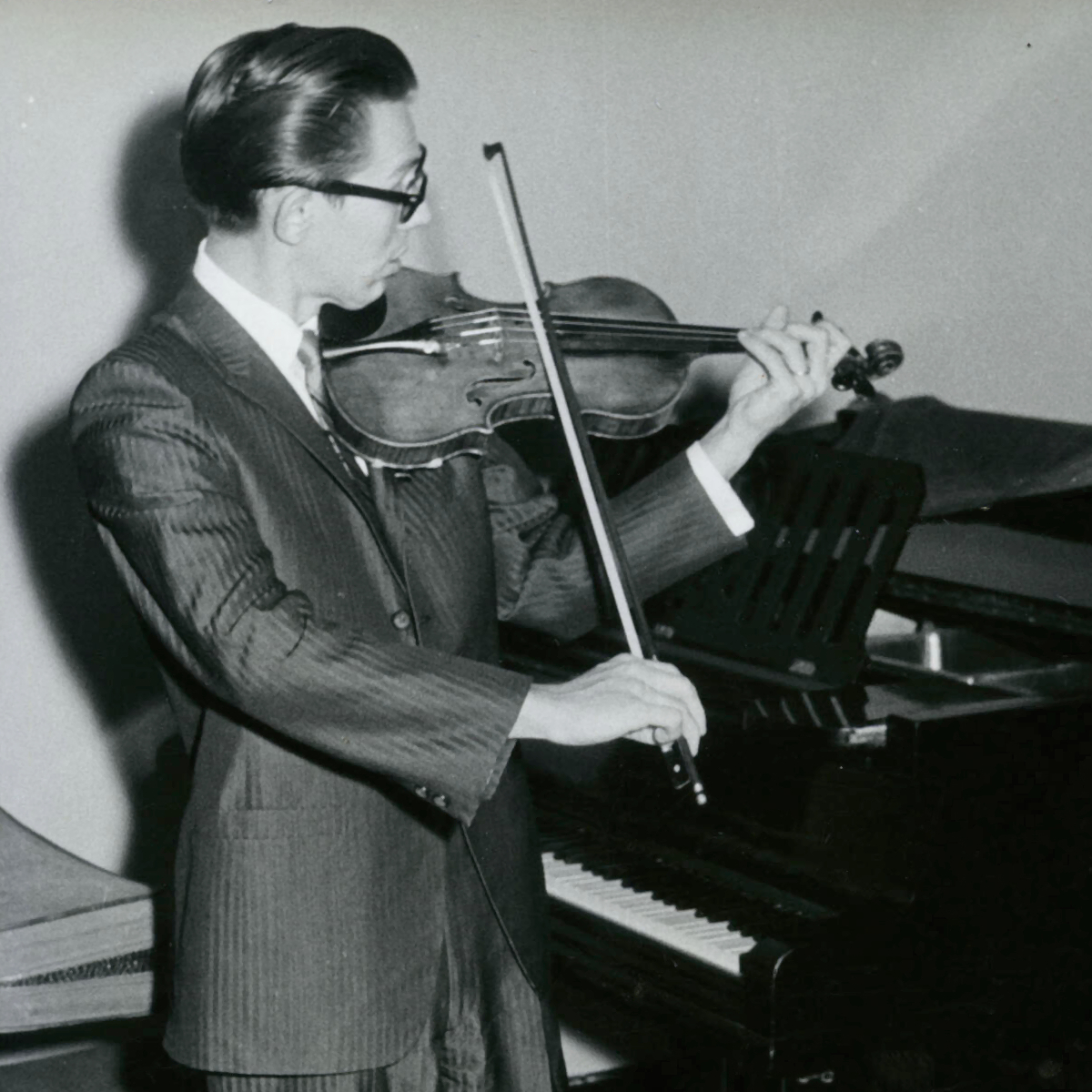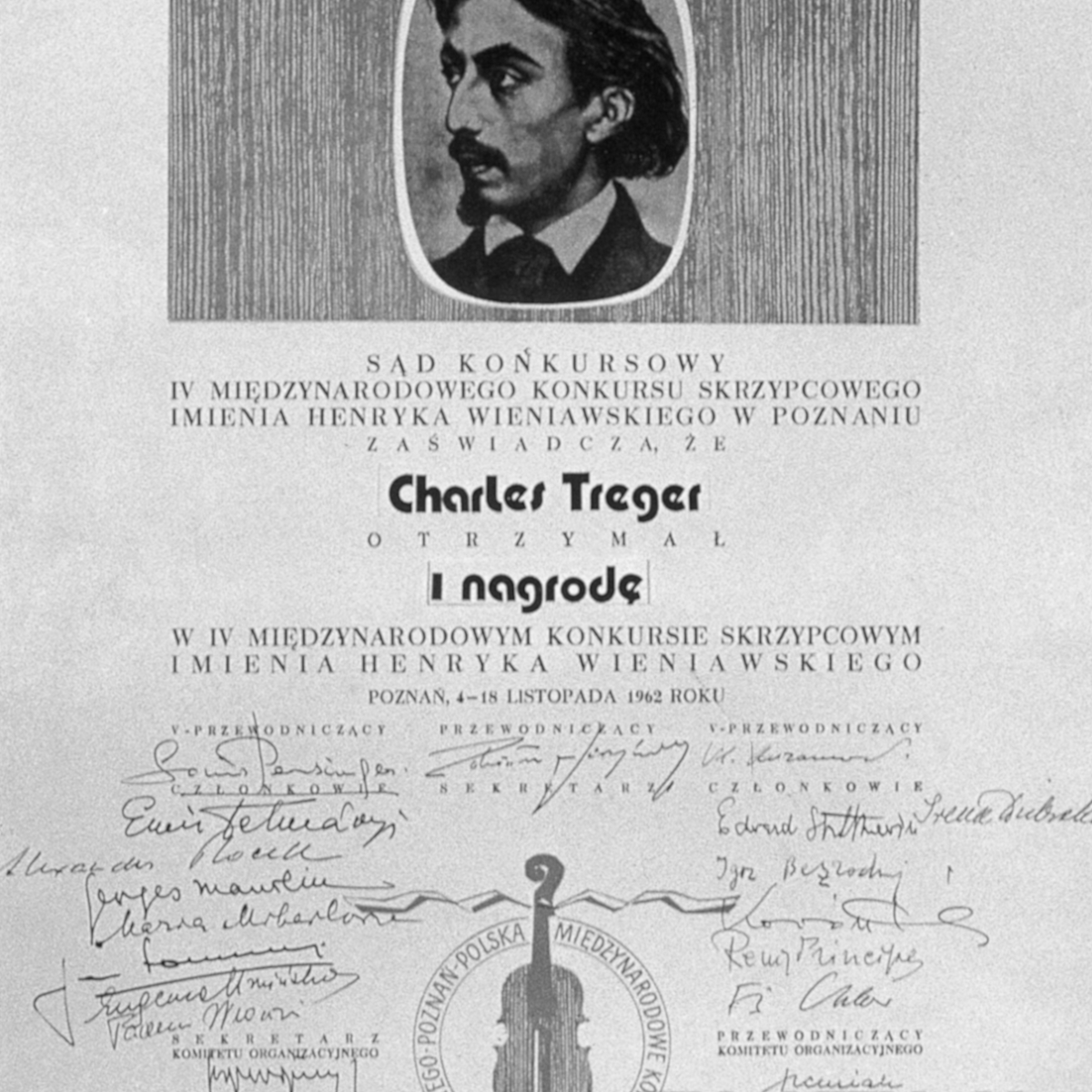 His daughter Robin Lyn Treger wrote about him:

"Dad left us late Thursday night to join his beloved Debbie who left us almost exactly a month ago. Pages could be filled with all the accomplishments, awards, recordings, accolades of this world renowned violin virtuoso. In 1962 at age 27 Dad became the first and, to date, only American to win the Wieniawski International Violin Competition in Poland which ignited an international career spanning 50+ years. He maintained a prolific touring schedule with every leading orchestra and such conductors as Abbado, Ozawa, and Boulez. A founding member of The Chamber Music Society of Lincoln Center, he further fulfilled his love of chamber music with pianist Andre Watts, touring as a duo for 7 years. Other collaborations included such artists as Serkin, Ax, Stern, Zukerman, Perlman, Rostropovich, Menuhin, and many others. Dad's personal commitment to students and young people drew him to teaching in his later years in his private studio, master classes at various institutions, succeeding Ivan Galamian as President and Director of the famed Meadowmount School of Music, and serving on foundations and arts organizations including the National Endowment for the Arts and the Rockefeller Foundation. Dad's instrument was the beautiful 1723 "Hartmann" Stradivarius. He played for US Presidents and the Queen of England. RIP Dad, your music and inspiration lives on in all of us. We love you."
[18.01.2023]