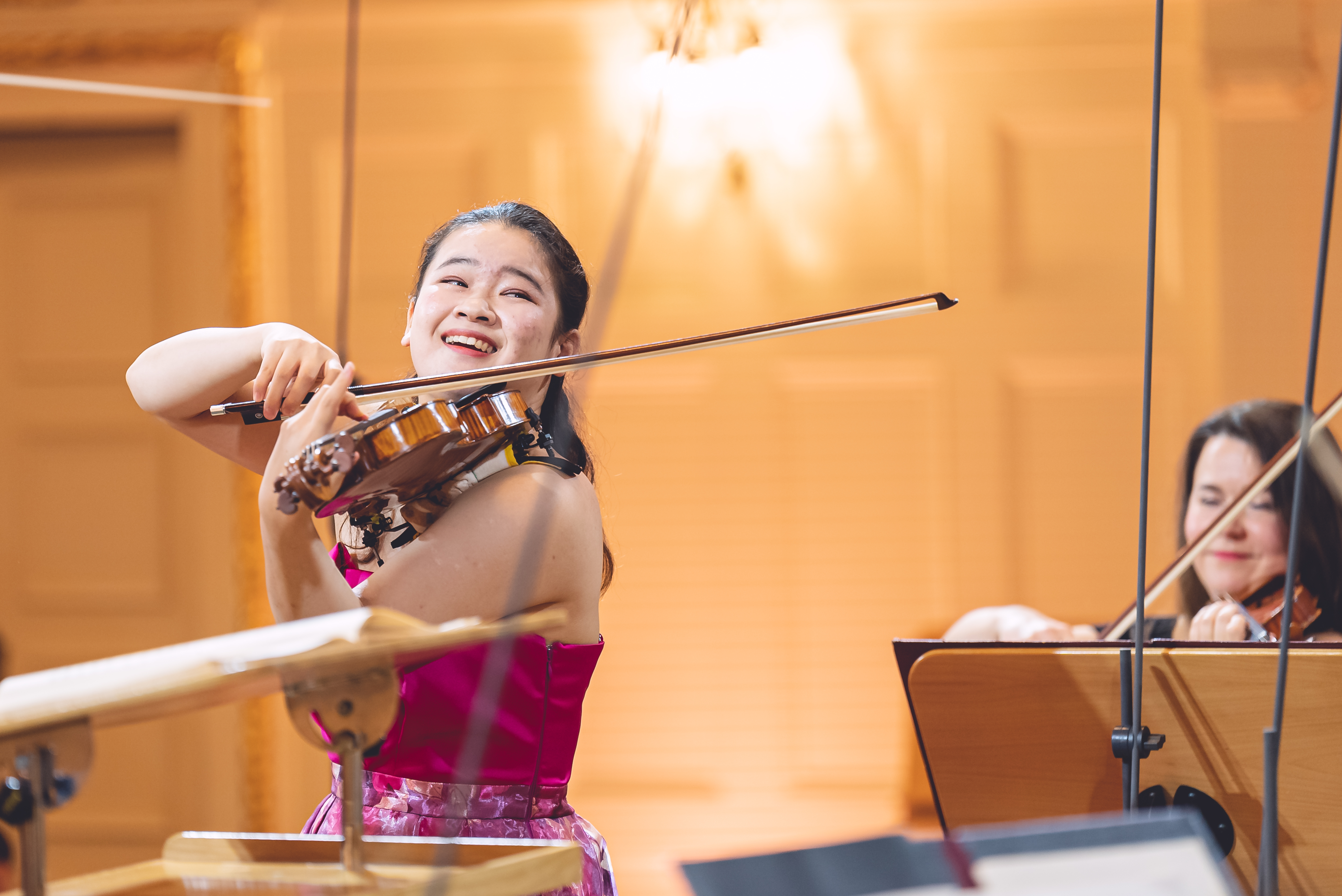 Data publikacji / 2023-07-04
Three new artists have been added to the Lies Askonas Fellowship talent development program, which is run by the UK-based agency Askonas Holt. They are the Norwegian conductor Julie Røssland, the Japanese violinist Hina Maeda, and the Mexican tenor Raúl Gutiérrez. As part of the fellowship, they will receive personal mentorship and financial assistance.
Hina Maeda, the 1st prize winner of the 16th International Henryk Wieniawski Violin Competition, graduated from the Tokyo College of Music High School to begin studies at the Tokyo College of Music. Her list of awards also includes 1st Prize at the Henryk Wieniawski International Violin Competition (2022), 1st Prize and Audience Prize at Tokyo Music Competition (2020), 2nd Prize and Audience Prize at Music Competition of Japan (2019), as well as 1st Prize, Virtuoso Prize and Sponsorship Prize at Kloster Schöntal Violin Competition in her age group (2015). She was also chosen as the artist of CHANEL Pygmalion Days in 2020 and 2021 and The Violin Channel Artists in 2023.
As a soloist, she currently gives concerts as part of the official world tour of the Laureates (Read: 60 concerts in 20 countries on 5 continents), which are non-statutory prizes of the last year's edition of the Wieniawski Violin Competition.
Hina Maeda plays a Stradivarius 1715 Violin, "Joachim", kindly loaned by Nippon Music Foundation.