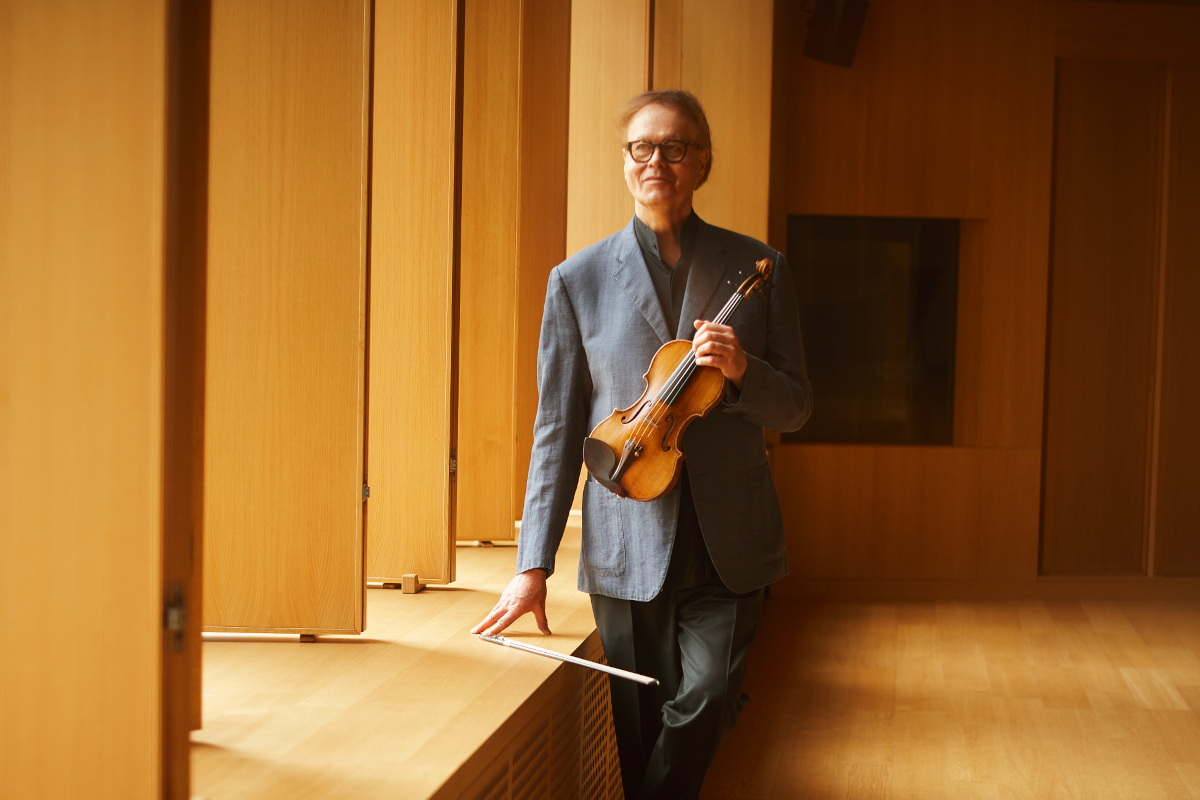 Data publikacji / 2021-05-20
International critics have compared Augustin Dumay to the great violinists of the 20th century, describing him as a 'great classical stylist', a reputation underscored by his outstanding recordings for Deutsche Grammophon: Beethoven's complete sonatas with Maria Joăo Pires, a set that 'surely ranks with Grumiaux-Haskil, Menuhin-Kempff, or Perlman-Ashkenazy' (International Piano), Brahms' trios in which 'the Milstein legacy in Dumay's playing is wonderfully apparent' (Gramophone), and Mozart's concertos with the Camerata Salzburg, 'without exaggeration one of the finest Mozart violin concerto discs ever made' (Classic CD), in which he 'confirms that he is an exceptional interpreter of Mozart as were Stern or Grumiaux before him' (Classica).
_______________________
Augustin Dumay is a violinist and conductor originally from Paris. He first came into the public eye after his meeting with Herbert von Karajan, his concerts with the Berliner Philharmoniker and his recordings for EMI. Since then, he has regularly performed with the world's most distinguished orchestras. In the last decade, he has focused not only on his career as a violinist, but has also devoted much attention to conducting. Since 2004, he has been Master-Resident Conductor at the Queen Elisabeth Music Chapel, where he teaches a group of talented young violinists. He has 40 recordings to his credit, most of which have been honored with awards such as Gramophone Awards, Audiophile Audition, Grand Prix du Disque and The Record Academy Award. He recently recorded Beethoven's Concerto with Sinfonia Varsovia and Bartók's Second Concerto with the Montreal Symphony Orchestra.
Full Artist's bio can be downloaded from DOWNLOAD section.