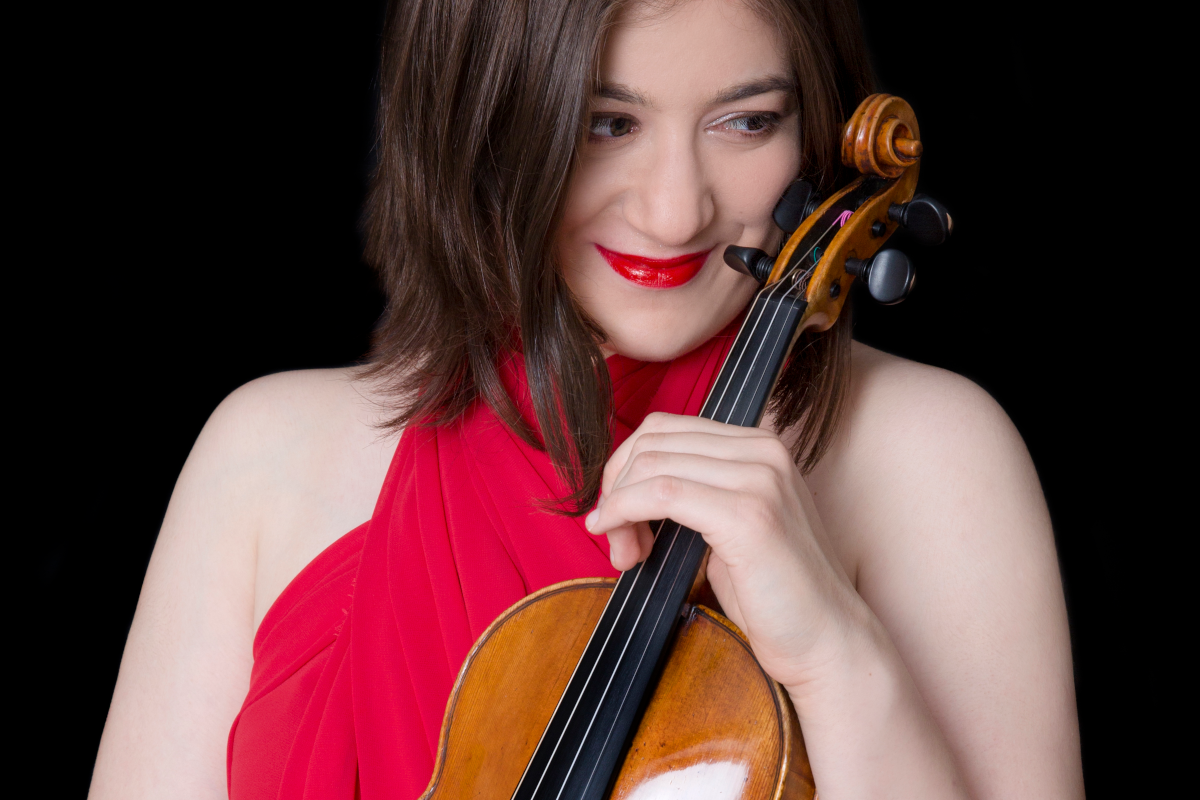 Data publikacji / 2022-10-03
Veriko Tchumburidze © Dünya Aslan Photography
This Friday, October 7 at 7 PM, in one of the most beautiful concert halls in Europe, a venue of highly valued acoustic properties, Adam Mickiewicz University Auditorium in Poznań, the opening ceremony of the 16th International Henryk Wieniawski Violin Competition will be held.

The star of the evening will be the winner of the previous edition of the competition Veriko Tchumburidze, the Georgian, who will perform with the National Philharmonic Orchestra conducted by Andrzej Boreyko.


Veriko Tchumburidze – violin
First Prize Winner of the 15th International Henryk Wieniawski Violin Competition in 2016

Warsaw Philharmonic Orchestra conducted by Andrzej Boreyko

Program:

V. Polevá – Nova
A. Dvořák – Concerto in A Minor, Op. 53
intermission
M. Karłowicz – Symphony in E Minor 'Rebirth', Op. 7

Musical support for Ukraine
During the Inaugural Concert, we will hear the premiere performance of the piece "Nova" by Ukrainian composer Victoria Poleva. The piece, which the artist dedicated to the courage of her compatriots, was to have been first presented this May at the Ludwigsburg Festival. However, Victoria Polevá withdrew permission for the premiere due to the presence of Russian works in the concert program. The premiere of the composition "Nova" was postponed until the October inauguration of the 16th International Henryk Wieniawski Violin Competition.
Victoria Polevá was born in 1962 in Kyiv. She is one of the most interesting personalities in contemporary Ukrainian music. Her style has been described by critics as "sacral minimalism" and compared to the works of Arvo Pärt, Giya Kancheli and Henryk Mikołaj Górecki. Polevá composes works of various genres, often drawing on religious texts. Her compositions have been commissioned by Gidon Kremer and the Kronos Quartet, among others.
__________________________
Tickets are still on sale, both online via bilety24 and at the A. Mickiewicz Auditorium box office.
On Wednesday, October 5, the offer at the box office includes passes for PLN 50.
Modern technology makes it possible for music lovers in every corner of the globe to follow the efforts of the best young violinists in the world. YouTube broadcasts, as well as social media of the Wieniawski Society shall bring live coverage of the Competition.