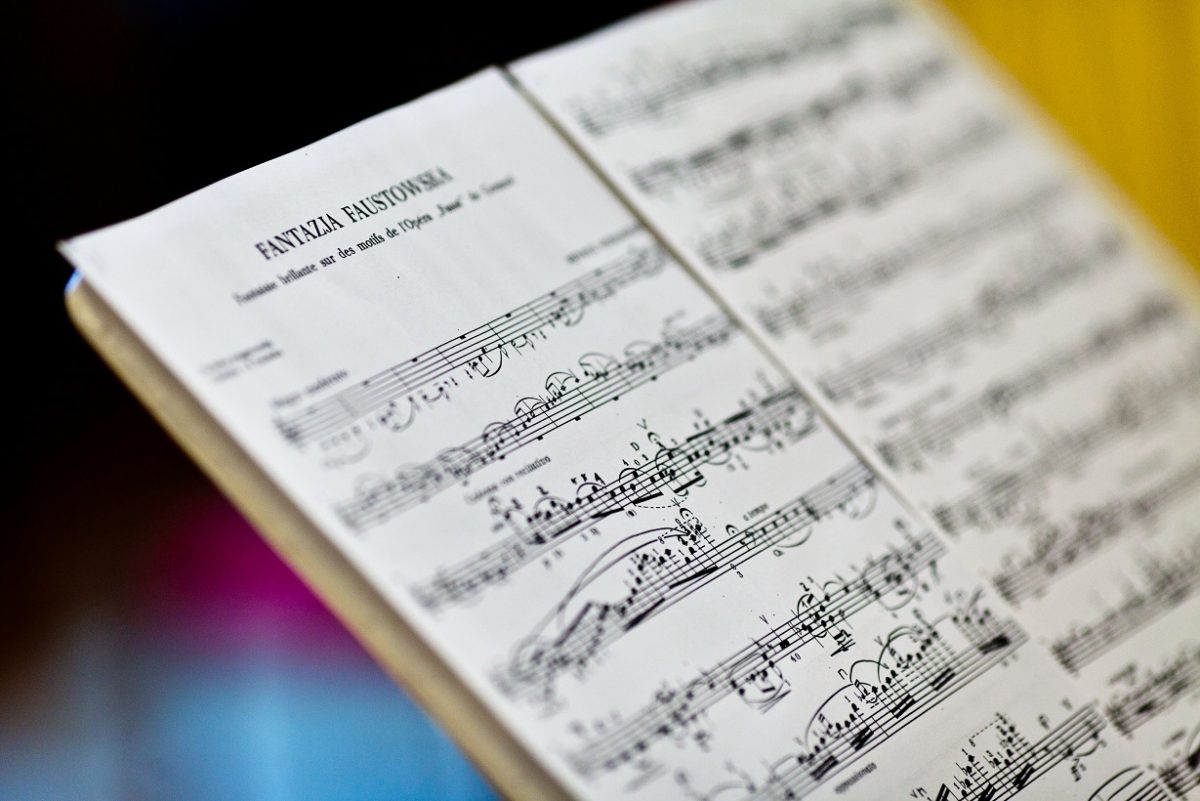 Data publikacji / 2021-10-16
Dear Candidates,
On January 10, we completed the online registration of applications for the 16th International Henryk Wieniawski Violin Competition in Poznań.
Due to a number of requests to extend the submission deadline for competition applications, please be informed that decisions regarding the above shall be taken on individual enquiry basis.
If, for compelling reasons, you have not been able to meet all the submission requirements in time, send us an e-mail at application@wieniawski.pl to extend the application submission deadline.
Competition Office
___________________________________________________
If you are a violin player born between 1991 and 2006 make your application for the Wieniawski Competition
STEP-BY-STEP INSTRUCTION:
In the PRESELECTION PROGRAMME folder choose 4 compositions to perform.
Prepare 2 good-quality digital photographs (portrait and full-body images).


Make a recording of the 4 compositions selected from the PRESELECTION PROGRAMME list.
The recording of HD quality or higher (min. 1280x720), unedited and uncorrected, must show the applicant filmed en face from a distance not greater than 5 meters. Each of the above compositions should be recorded as a separate mp4 file*.


Take a look at the COMPETITION PROGRAMME and select the pieces you would like to play in the 1st, 2nd, and 3rd stage of the Competition.


Check if you will be able to bring your own pianist to the Competition. If you already know you will not be able to do so, the Organizers will provide you with a competition pianist (you must give this information in the application form).


Fill in the form on this page:
a) enclose (upload) photographs,
b) enclose (upload) films with the preselection pieces performed by you (they must be sent in as four separate MP4 files),
c) indicate the compositions you have selected to be performed on the Competition programme,
d) indicate whether you require a pianist.


Send the complete form – to be able to send the form, you must fill in all the required boxes.


Transfer preselection entry fee of 50 Euro** to the Organizer's bank account. Bank transfer title must contain applicant's NAME AND SURNAME. Entry fee is non-returnable.

Towarzystwo Muzyczne im. Henryka Wieniawskiego
Bank account no.: Santander Bank Polska S.A. PL98 1090 1362 0000 0001 3586 5251
SWIFT: WBKPPLPP


If you have any questions or doubts, contact: application@wieniawski.pl

APPLICATION DEADLINE: 10 JANUARY 2022

Applicants' recordings shall be judged by a 3-person jury:
Augustin Dumay – Chairman of the Jury
Daniel Stabrawa – Deputy Chairman of the Jury
Madeleine Carruzzo
The list of persons qualified for the competition shall be published in April 2022.


IMPORTANT NOTICES
* The Organiser reserves the right to reject recordings which do not meet technical requirements specified above. Recordings edited or otherwise rectified are obligatorily disqualified without the right to appeal.
** Upon receiving confirmation of qualification for the Competition, the participant is obliged to pay Competition entry fee of 150 Euro to the Organiser's bank account given.